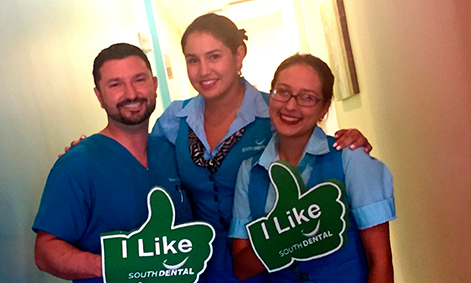 Our Company South Dental is an organization established since 1992, and is been since then in constant expansion, with its sole purpose to provide excellent dental services to the community of the South Florida.
Our Team Our professionals and personnel is carefully selected to make sure that meet high professional service and skills that we are able to provide in South Dental and also is a place where all our professionals work as Family capable to provide a great place of work. To ensure that you get only the best in dental care, we remain abreast of all the latest advances in dental techniques and technology.
Through continuing education and advanced training in dentistry we sharpen our skills and learn more effective ways to treat our patient's dental situations and that means a more pleasant and comfortable visit for you.
Mission… Our Mission is to provide the best dental service to all our customers at affordable prices. Our Vision… is to expand our company by offering  the best service at affordable prices in our different locations in the United States.